Food and beverage subsectors
Our expertise
Added value from farm to market
Whether you want to grow retail sales or get your food and beverage products safely through the global supply chain, choose the sustainable solution for protecting, marketing, recycling – and making – your products. Let our dedicated experts and extensive network of box plants and recycling plants do the hard work for you.
Work with retail experts to build successful merchandising programs. IP's team of segment-specific packaging engineers, graphic designers and automation experts have developed an extensive suite of food-safe packaging designed to meet the specific challenges of your demanding supply chain.
Speaking of supply chain: We work with you to focus on your total cost. Take advantage of the latest technology designed to improve sustainability in cold chain packaging with products such as ClimaShield®.
What's that about efficiency? Our Mechanical Packaging Systems can improve your productivity and reduce labor cost with more than 2,000 machines and local technician service.
Sustainability and low cost aren't mutually exclusive. On average, planet-friendly corrugated packaging is more than 10% less expensive than reusable plastic containers across your supply chain. And with IP's recycling services, you can close your loop from the front of the store to the back.
Beyond packaging:
Cellulose is a popular food additive used as a stabilizer, emulsifier, thickener, calorie reducer and an anti-caking agent. Our portfolio of FloraCel cellulose derivatives offer a range of viscosity to meet the needs of processed food production.
Recycling
We'll work with you to improve your workflow, saving you time and money, while maximizing sustainability across your business.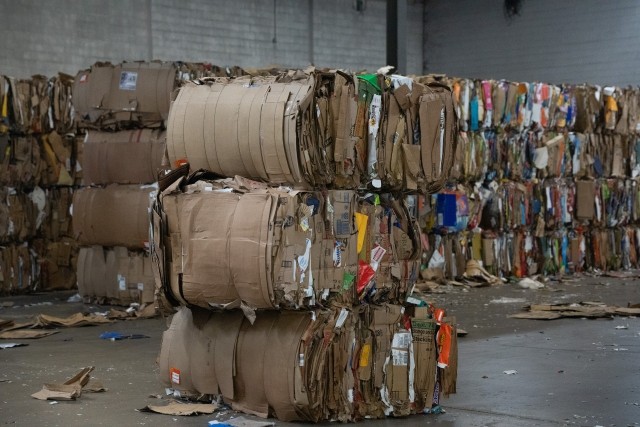 IPGoBox
Improve your efficiency with IPGoBox