The optimal bin for your protein shipping needs.
One size doesn't fit all. You have different needs and products, and we have the right bin for the right application. We test each bin type to meet the performance needs of its targeted use. We always keep costs, sustainability and optimal performance as the focus of our designs.
Optimal design. Optimal performance.
Multiple sizes available for various applications
Color-coded for ease of use and improved matching of bin to application
On demand ordering: Order only what you need when you need it
Sustainable: Made from renewable materials and recyclable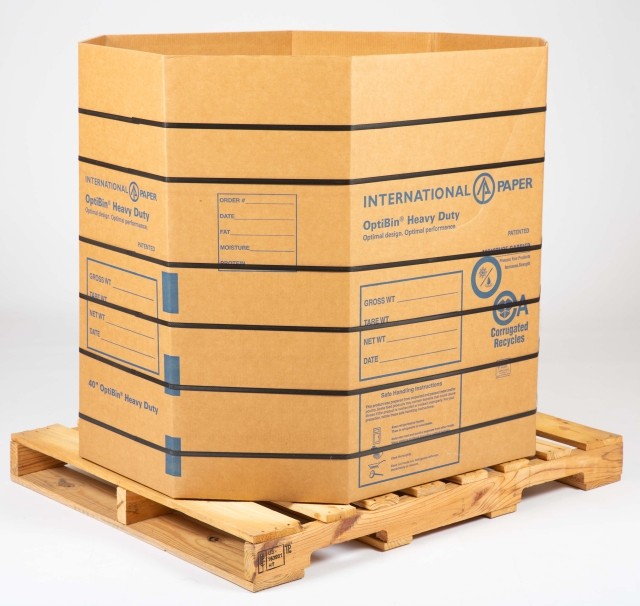 Purpose-built for the protein industry
Designed exclusively for the poultry industry, OptiBin® is 100% recyclable, safe for direct food contact and provides peace of mind. OptiBin® is available in multiple sizes for various products and applications.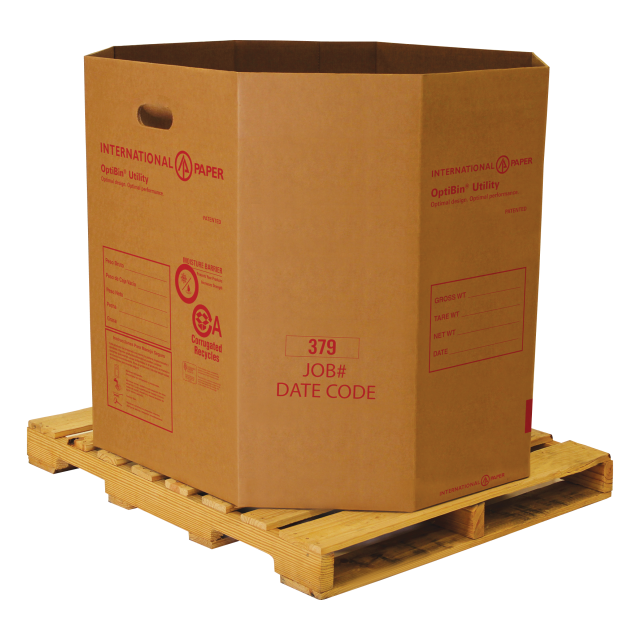 OptiBin Utility
Holds frames, necks, bones for transfer to mechanically separated chicken (MSC) or rendering; for short, in-house storage or movement.
OptiBin Standard
Ship WOGs, bulk leg quarters or cut parts short distances; for moving front halves to deboning operations or bulk product within a complex from first process to further process.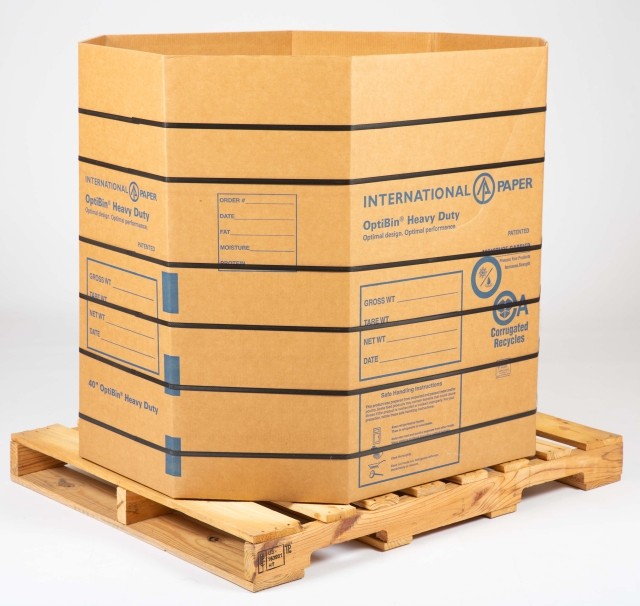 OptiBin Heavy Duty
Use for MSC, offal, wings, and deboned/boneless meat for external, longer hauls.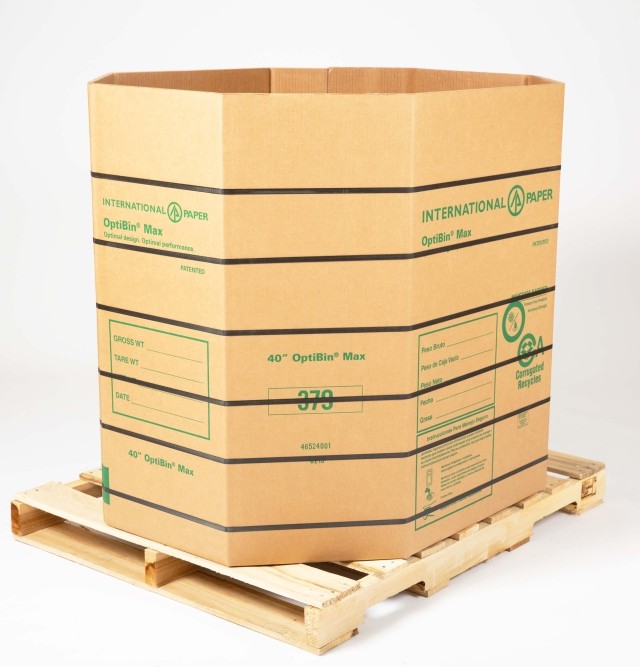 OptiBin Max
Provides triple wall protection for your most extreme conditions - high load demands and long transportation distances, to meet specifications by end-use customers. Use for livers, hearts, and gizzards.