Expertise
A box for every industry
Corrugated Packaging
Our best sellers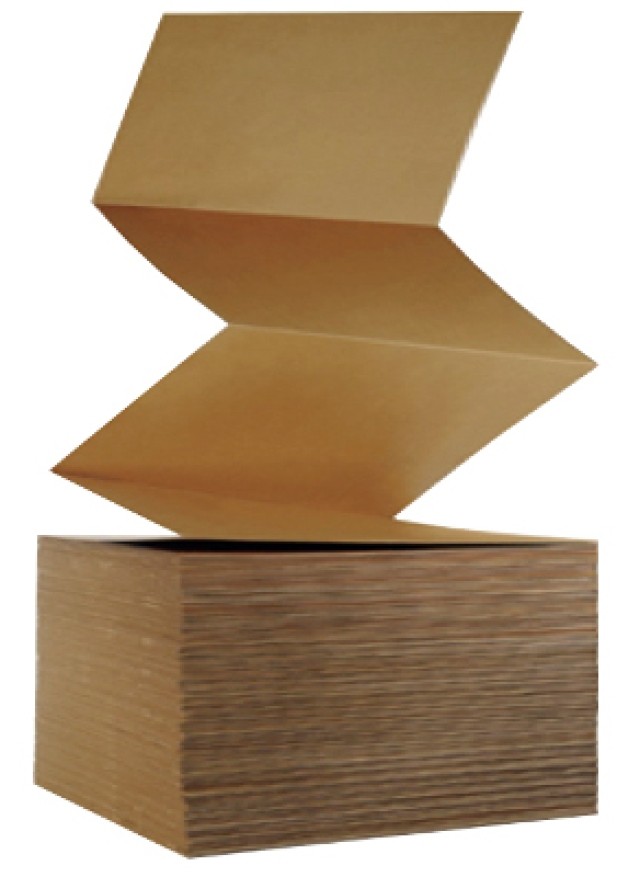 Fanfold
Made to order, corrugated fanfold is a continuous corrugated board, used in on demand box machinery to reduce shipping costs.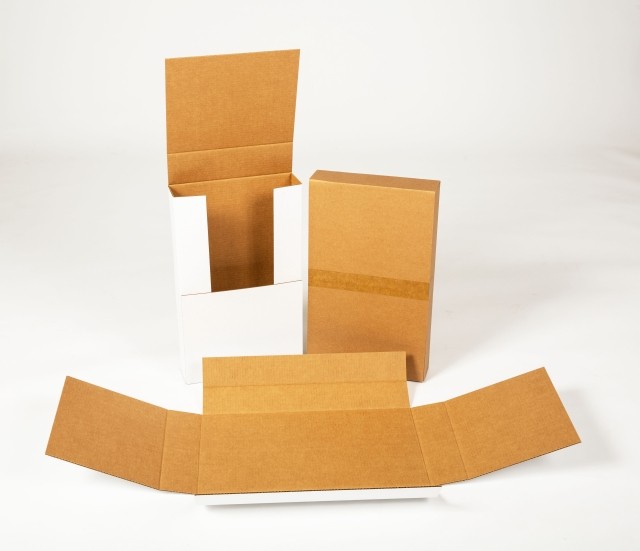 Folders
Folders are a cost effective and space saving solution for packaging goods without the need to glue the box.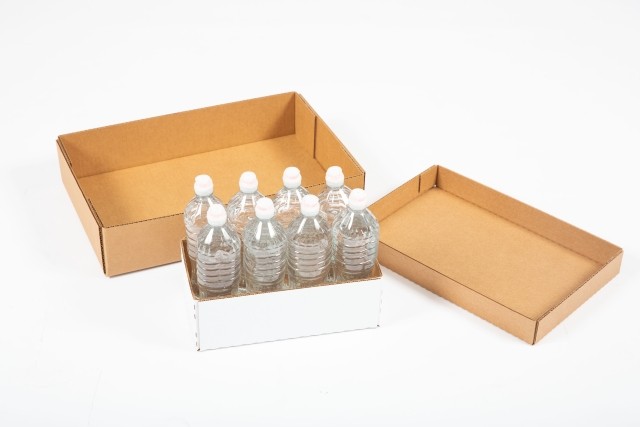 Trays
Whether ensuring the protection of baked goods or capitalizing on the stacking strength of glass bottles, trays are a versatile addition to your packaging mix.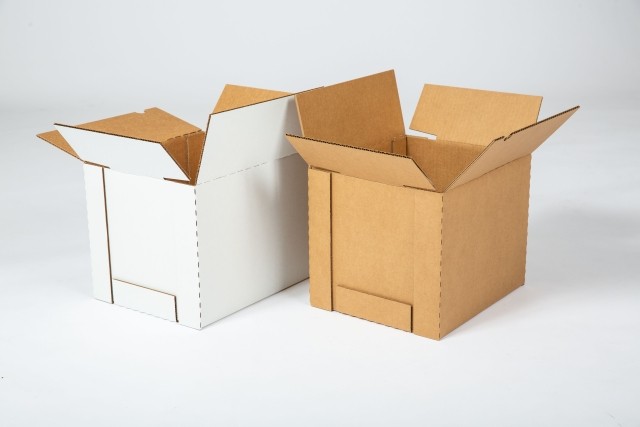 Die-cut Bliss
This three-piece box is formed by two identical end panels and a body that folds to form the two side panels, an unbroken bottom and the top.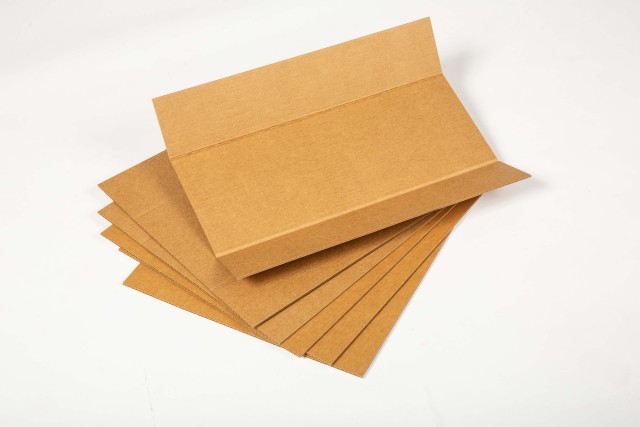 Sheets
These flat sheets ship bundled and ready to feed into your die cutter or for use as a corrugated pad.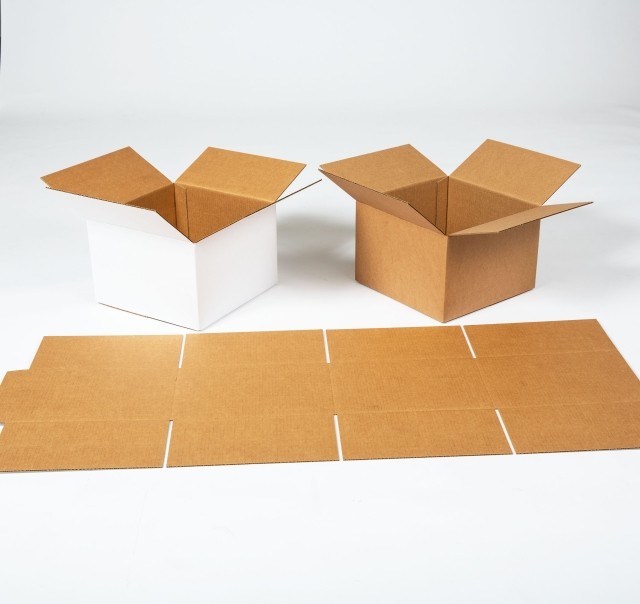 Slotted boxes
Slotted boxes shipped to you glued for fast and easy set up.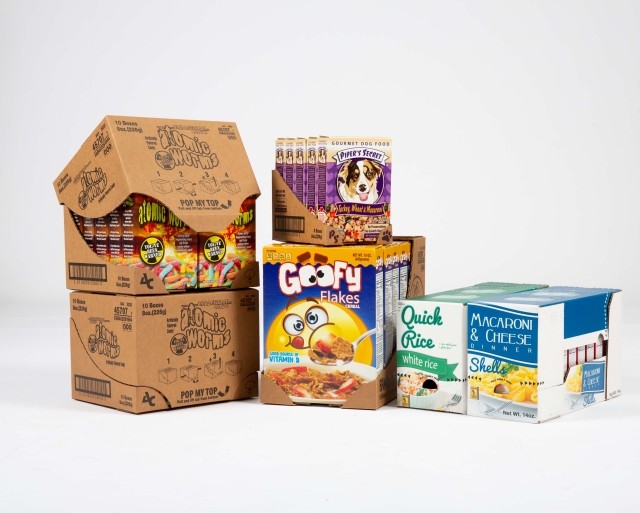 Retail-ready product packaging
Protect and display your product with sustainable solutions designed specifically with retail shelves in mind.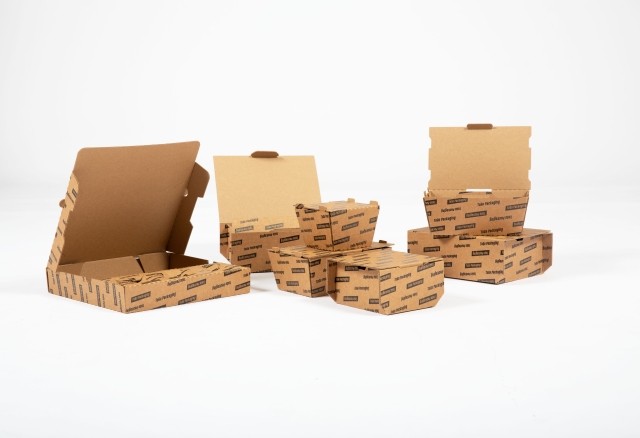 To-go packaging
From pizza boxes to clamshells, to-go packaging provides solutions for your foodservice needs.
Features at a glance
Reliable. Renewable. Customizable.
Recyclable and made from renewable resources
Customized to your unique needs
Reliable: Right product at the right time
High graphic capability so your product stands out
Innovative: Solving the problems of tomorrow
Recycling
We'll work with you to improve your workflow, saving you time and money, while maximizing sustainability across your business.
Recycling mark systems
Guide consumers with a recycling mark on every box you ship.