No leaks. Less plastic. Greater sustainability.
Ship in Own Container (SIOC) Bag in Box is a more sustainable answer to the broken, leaking liquid bottles that arrive at your customers' doors in an oversized box, often packaged with other items. As eCommerce has grown, manufacturers have realized that liquid bottles, such as detergent and cleaning products traditionally found on the store shelves, are not built to survive the eCommerce distribution network.
With increased touches in the eCommerce supply chain, and little to no consideration for box orientation, leaking and broken bottles are inevitable. As a manufacturer, you have probably added additional labor and cost to try to overcome these issues. Our solutions are designed to help you solve these problems. Annually, International Paper's customer commitment centers conduct nearly 400 SIOC projects with more than 50 customers to excel in the eCommerce segment.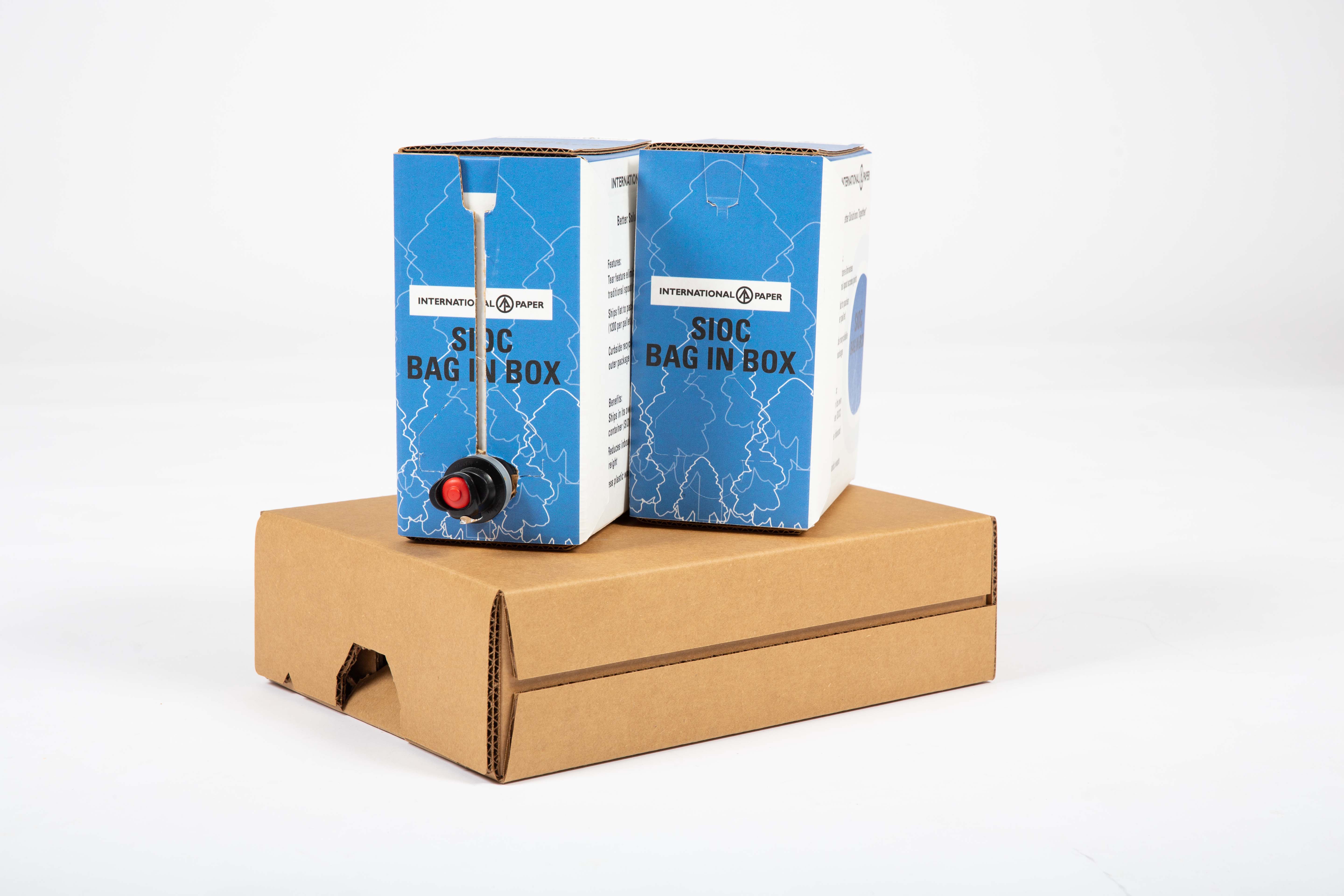 Benefits of the SIOC Bag in Box
Increased product protection
Curbside-recyclable outer box
Leak elimination in shipping
No secondary packaging required
Other products you may like