Our targets
How we measure success:
Achieve zero injuries for employees and contractors
Improve the lives of 100 million people in our communities
Achieve 30% overall representation of women and 50% women in salaried positions
Our approach
We recognize that stewardship is as much about People as it is about Planet, and we believe that investments in our people and communities are investments in our success.
Our approach to employee well-being begins with safety. Above all else, it is our highest responsibility. We are committed to achieving zero injuries for employees and contractors. Our safety target is non-negotiable and is a shared responsibility: We look out for each other to ensure everyone returns home safely every day.

Our community engagement and giving strategy mobilizes our people, products and resources to address critical needs in the communities where our employees live and work. We can improve our communities by improving the lives of the people in our communities. We implement initiatives to address our signature causes — education, hunger, health and wellness, and disaster relief — through a combination of locally driven support, grant funding and national and global collaborations.

Our diversity and inclusion framework—Workforce, Workplace, Marketplace—embraces diversity within our workforce and across our supply chain. Our comprehensive diversity and inclusion strategy drives our efforts to develop our employees' capabilities, ensure diverse talent pools, improve retention and increase engagement. Paired with our training and development programs, we aim to create a culture where all individuals are valued, engaged and contributing to our success.
Safety
We have the courage to care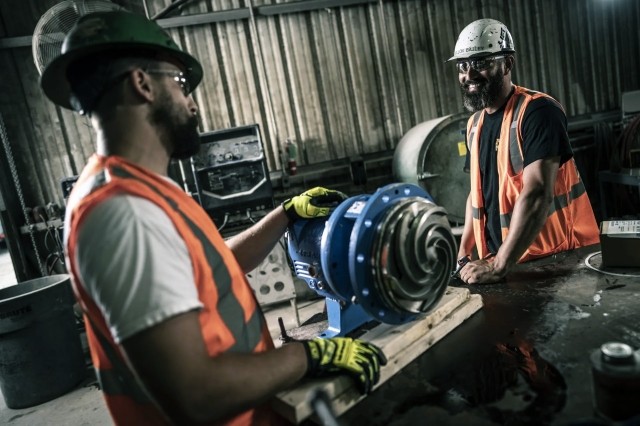 Safety
2022 Impact
We're on a journey to build a resilient safety culture based on human and organizational performance principles. The "LIFE" (Life-changing Injury and Fatality Elimination) initiative is focused on eliminating serious life-changing injuries and fatalities in the workplace.
Employee fatalities: 0

Other employee LIFE injuries: 19

Contractor fatalities: 1

Other contractor LIFE injuries: 2
Strategic collaborations
We recognize the importance of strategic collaboration to make meaningful progress across our value chain.
American Red Cross

International Paper is a national Annual Disaster Giving Program member for the American Red Cross. This commitment builds upon International Paper's long-time support of American Red Cross disaster relief programs and helps more than 100 communities across the country.

Arbor Day Foundation

We joined forces with the Arbor Day Foundation to strengthen the resilience of communities through the Community Tree Recovery Program – a public and private partnership that distributes free trees to residents in communities affected by natural disaster. Through the program, we also support the restoration of forestland impacted by natural disasters.

As one of 17 founding members of the Arbor Day Foundation's Evergreen Alliance, International Paper champions the Time for Trees initiative. The initiative leverages trees as a simple, natural climate solution, improves community resilience and helps preserve clean air and water, healthy food and a livable climate.

Celebrate Planet Earth

International Paper works in cooperation with Celebrate Planet Earth to distribute butterfly kits and sunflower kits to classrooms around the country. The kits provide caterpillars, butterfly houses, sunflower seed packets, take-home activities and a teacher's guide with complete instructions for kindergarten through third-grade classrooms.