Trees' vital role in Louisiana's prosperity discussed at 2023 Forestland Stewards Stakeholder Forum
Last revised: October 13, 2023
Trees mean business. Clean water and air, habitat for animals, and a healthy economy depends upon healthy forests. 
At our 2023 Forestland Stewards Stakeholder Forum hosted in collaboration with the National Fish and Wildlife Foundation (NFWF) in Natchitoches, Louisiana, speakers delved into the significance of trees as the state's top agricultural product. 
Collaboration for our future
During the forum, the group explored ways to expand the market for sustainably harvested timber, emphasizing the critical collaboration between private landowners, conservationists, consumers and forestry supply chains. 
Together, we're fostering healthy economies and ecosystems, ensuring that thoughtfully managed forests continue to benefit wildlife, communities and future generations.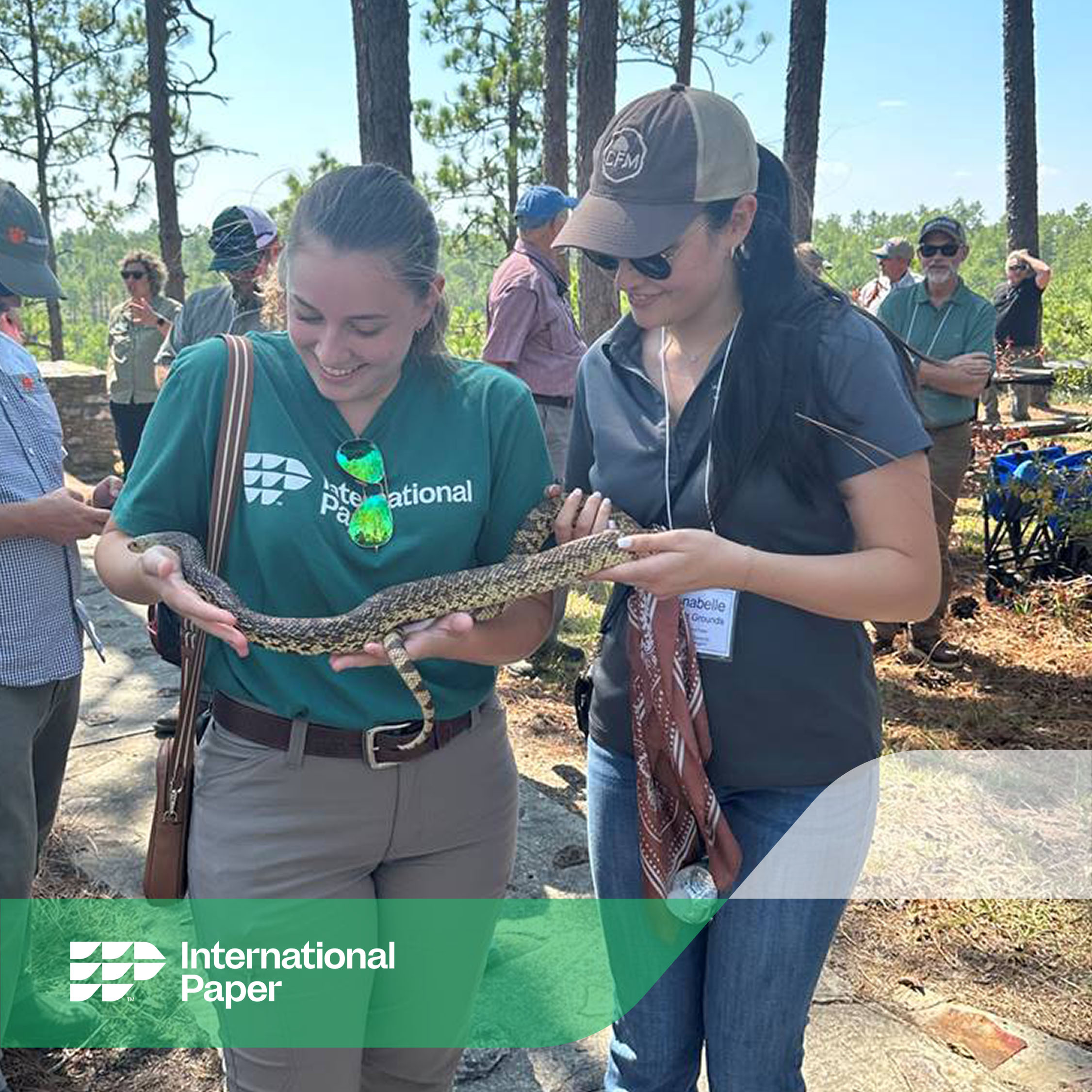 Seeing is believing, but hearing a healthy forest alive in birdsong is inspiring! 
During the Forestland Stewards Stakeholder Forum, landowners, forestry professionals and conservation experts toured the Louisiana Ecological Forestry Center (LEAF Center) at Hodges Gardens. The tour provided a space to learn from each other about how we can all help our forests, and their inhabitants, thrive while supporting a sustainable timber industry. 
The LEAF Center was once 4,500 acres of barren land and is now home to a thriving longleaf pine forest thanks to careful caretaking like prescribed burns which helps create wildlife habitat, reduces the spread of invasive species and promotes biodiversity throughout the southern region.