When safety and value are vital to your success
In the food industry, product safety is paramount. International Paper's bulk food containers are designed to meet your specifications and manufactured in facilities that meet food industry standards.
Our team of bulk packaging specialists work with you to provide cost savings, relevant innovations and are passionate about adding value for you.
You can count on International Paper, the largest corrugated packaging supplier to the leading companies in the bulk food industry. Our industry-standard totes and custom laminated bulk bins are a winning choice for food manufacturers that need to store and transport pasta, individual quick frozen (IQF) produce, dry ingredients, cereal, snack food, grains and beans.
Features & benefits
Moisture-resistant coatings
Bulk food packaging designs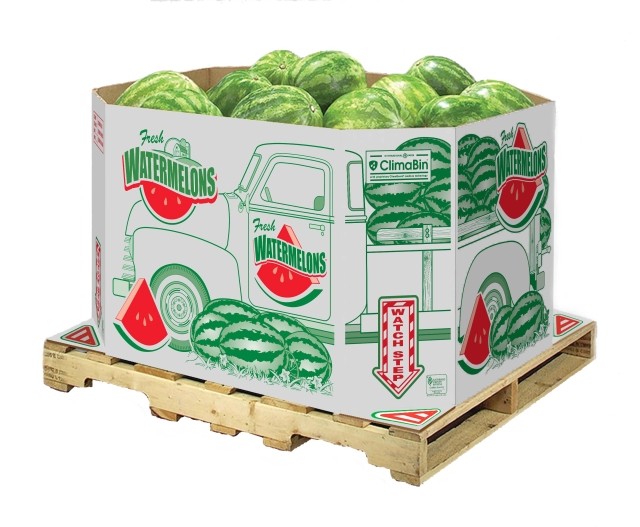 Octagonal tote
The octagonal tote offers enhanced performance and additional compression strength compared to standard rectangular totes. Constructed of various combinations of doublewall and triplewall corrugated, the octagonal tote provides more resistance to bulging than rectangular totes.
Recyclable and made with renewable materials, the octagonal tote has the ability to be stacked three high while also using less fiber to meet compression requirements.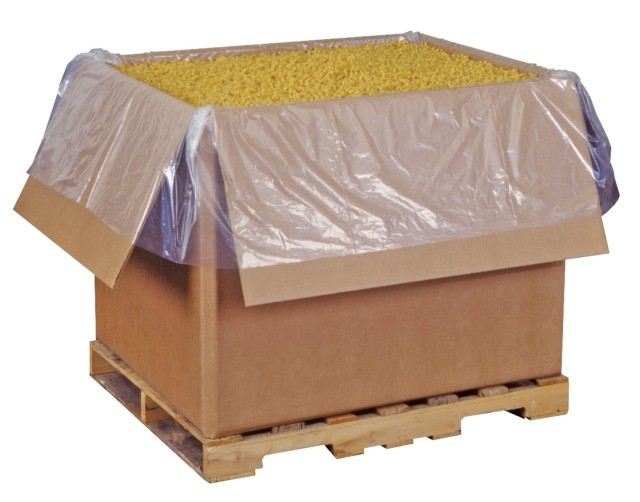 Rectangular tote
The rectangular tote allows for easy set-up, as it is most often designed with a full bottom. When constructed with a combination of doublewall and triplewall, this tote provides more resistance to bulging than a similar standard triplewall tote.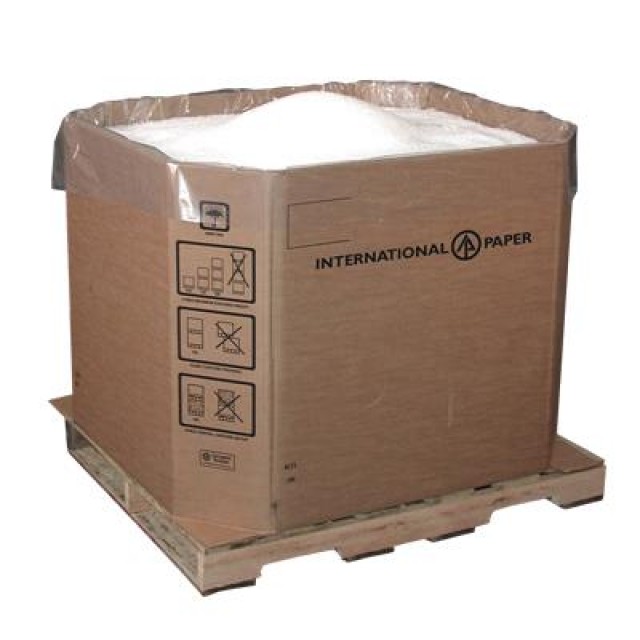 Laminated bulk bins
We design these bins to be tough and to safely store and transport a variety of solid and dry flowable food products.
Bulk Packaging Locations
California
International Paper Bulk
111 N. Anderson Road
Exeter, CA 93221
(559) 594-1003

Illinois
International Paper Bulk
100 E. Oakton Street
Des Plaines, IL 60018
(847) 390-1300

Indiana
International Paper Bulk
2626 County Road 71
Butler, IN 46721
(260) 868-2151
Louisiana
International Paper Bulk
501 Avenue "U"
Bogalusa, LA 70427
(985) 732-8800

Louisiana
International Paper Bulk
204 South Park Road
Lafayette, LA 70508
(337) 839-9091

Tennessee
International Paper Bulk
5032 S Davy Crockett pkwy
Morristown, TN 37813
(423) 318-1200

Virginia
International Paper Bulk
2811 Cofer Road
Richmond, VA 23224
(804) 230-3100

Other products you may like