Recycling Case Study: National Retailer/Wholesaler
Last revised: February 24, 2023
Challenge
In 2017, the Chinese government announced that by 2020 it would quit importing solid waste, including used cardboard. With virtually every item on this national retailer/wholesaler's shelves either packaged or shipped in cardboard, this was going to be a major concern for the retailer. A single distribution center uses tens-of-thousands of tons of cardboard each year. Without an outlet, our client's waste cardboard would accumulate on its loading docks and in its parking lots, impeding business, creating a fire hazard, and otherwise threatening human safety.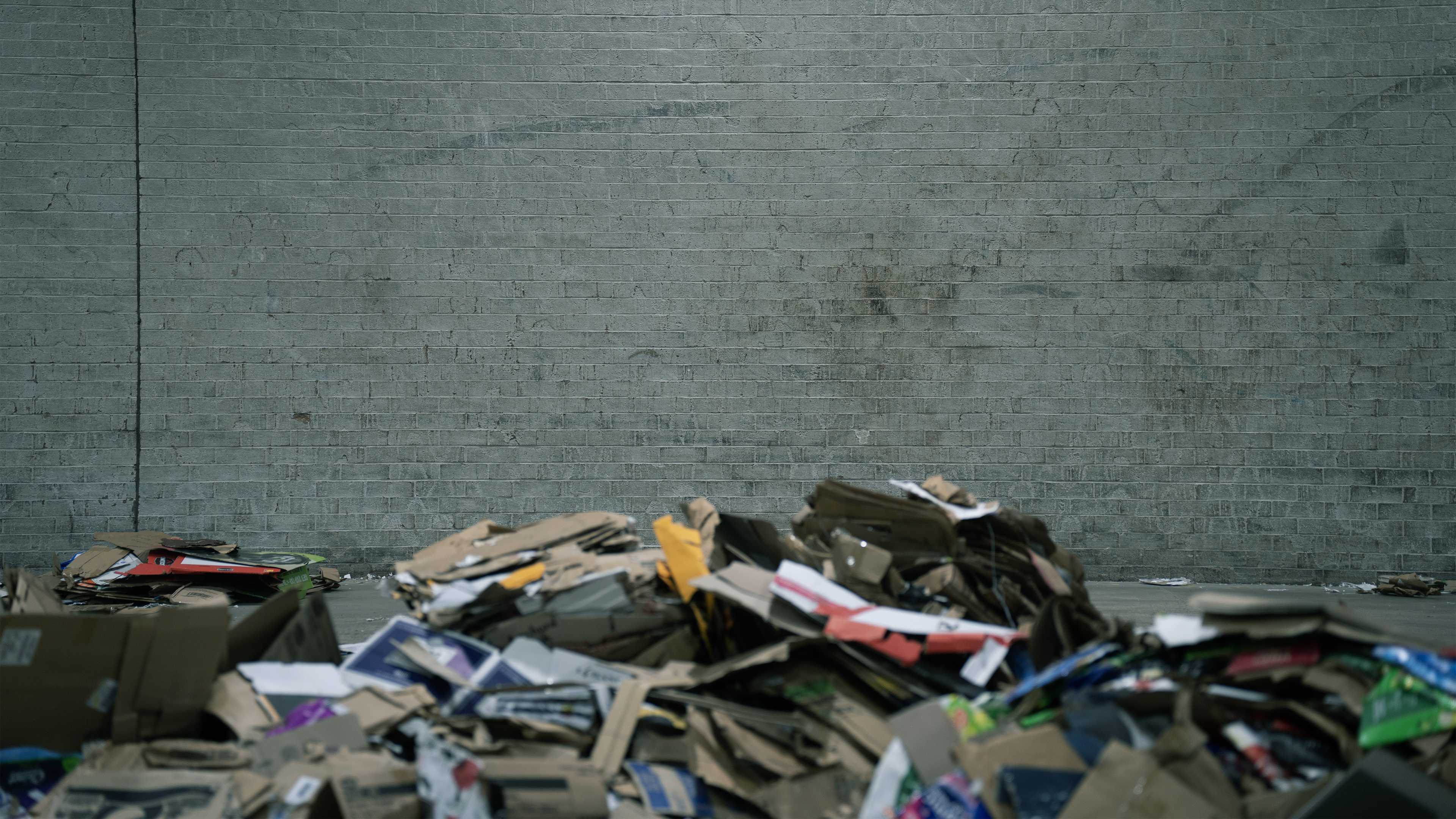 Solution
Almost as soon as China made its announcement, this national wholesaler began looking to diversify its recycling partner base. International Paper's recycling experts crafted a custom plan to meet the client's complex needs.
As both an aggregator and manufacturer, International Paper could offer end-to-end circularity. International Paper has a nationwide network of 18 recycling plants to handle the OCC volume produced by a national wholesaler of this scale. International Paper also had the transportation infrastructure to step in from day one and guarantee movement of 100 percent of this national wholesaler's OCC volume from [four] of its distribution centers nationwide—thousands of tons per year. And, as the largest producer of containerboard in the country, making as much as a third of all US corrugated packaging, only International Paper could also guarantee that this national wholesaler's OCC would be appropriately recycled and reused.
International Paper's custom solution included:
Competitive, long-term pricing from one of the largest consumers of OCC in business today

Timely payment backed by the strength of a FORTUNE 500 balance sheet

Guaranteed pickups and long-term contracts ensuring floors remain clear for years to come

Guaranteed recycling by the largest producer of containerboard in the US

A single point of contact with dedicated Account Manager and customer service team for service and customized recycling programs

Accurate and certified reporting of recycled OCC volume
Results
International Paper's proposal offered an end-to-end solution to this national wholesaler. Few others could match International Paper's scale, national network, recycling expertise or stability to make good on its promises for the length of the contract. The client could rest easy that it had a long-term partner that would be there through thick and thin and that the mountains of cardboard hauled away from its distribution centers would be turned into new boxes. Working directly with International Paper, the national wholesaler solved its movement challenges created by China's withdrawal from the market, generated revenue from would-be waste product, and closed the circle in its sustainable packaging story.