Brothers on a Mission to Honor Fallen Soldiers
Last revised: May 30, 2023
What started out as a desire to trace family roots turned out to be a personal mission to find photos of every fallen Vietnam soldier in the United States.
Tom Reece, a machine tender on the Carolina King pulp dryer at International Paper's Riegelwood, NC pulp mill, and his brother Jim have made honoring the country and its veterans their mission for the past 17 years. 
Since 2006, they have worked tirelessly to track down photos and burial sites of every one of the 1,931 North Carolina soldiers killed in the Vietnam War. 
"We started talking about friends from high school that were lost in Vietnam and we decided to track down pictures of all fallen soldiers in New Hanover County, then it grew from there," said Tom Reece.
In an interview for the Wilmington Star News in 2017, Tom said, "It's not for fame or glory, we're just trying to honor our fallen soldiers." 
The pictures are posted on the Vietnam Veterans Memorial Fund's website (www.vvmf.org) as part of its virtual "Wall of Faces" initiative to preserve the legacy of Vietnam veterans.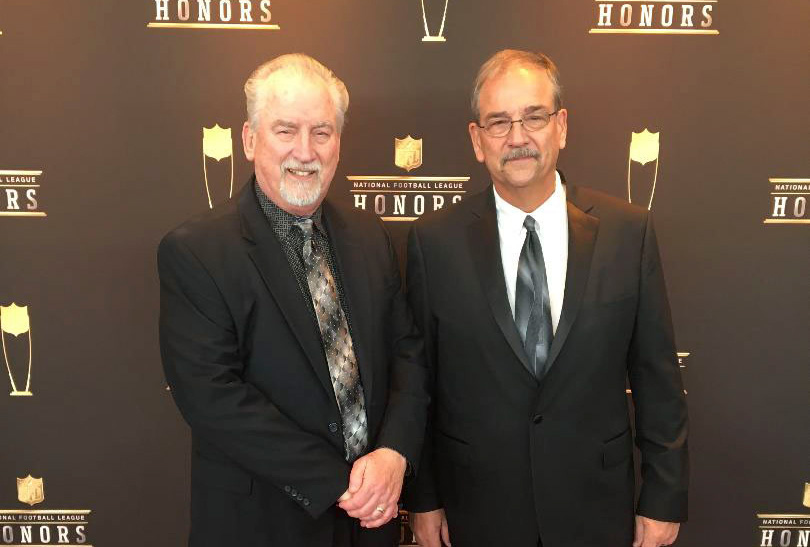 Caption: In 2019, Jim & Tom Reece were honored by USAA with an all-expense paid trip to Super Bowl LIII.
Expanding their efforts
After their initial quest of finding fallen soldiers from North Carolina, the Vietnam Veteran's Memorial Fund asked for their help in finding pictures of other soldiers from every state. "We have a network of major volunteers from Hawaii, Alaska, Texas, who continue to help," said Tom. 
The brothers now work with other volunteers from around the country who have located photos for more than 58,000 soldiers.  
Tom has speaking engagements at libraries, armories, VFW halls and other gatherings to share the important work they are doing and the stories they have collected along the way.
Locating burial sites of the fallen
While the brothers continue to look for better quality photos and ensure the pictures they have are of the correct people, Tom says his main focus now is locating where soldiers are buried. The Reece brothers continue to work to find burial sites and order headstones when they can for those without them. 
 
"Some families never knew where their family member was buried, so we track down that information and work with the families to get markers," Tom said. 
Once, a lady contacted Tom saying she was a pen pal of a NC soldier who is buried in nearby Bladen County. She asked if he had contact with the family, and he did. She wanted to share his letters with his family. The last letter she got from him was three months after he died in Vietnam. "His brother said it was like a message from beyond the grave," said Tom. "We both were choked up when talking."
 
The Reece brothers and other volunteers are still trying to locate burials nationwide for about 600, and markers for quite a few more, some in Bladen County, NC. 
As we celebrate Memorial Day this week, thank you for honoring our fallen soldiers and their families.