International Paper presents Easy Picking Solution for industrial shelving of logistics customers
Last revised: June 15, 2023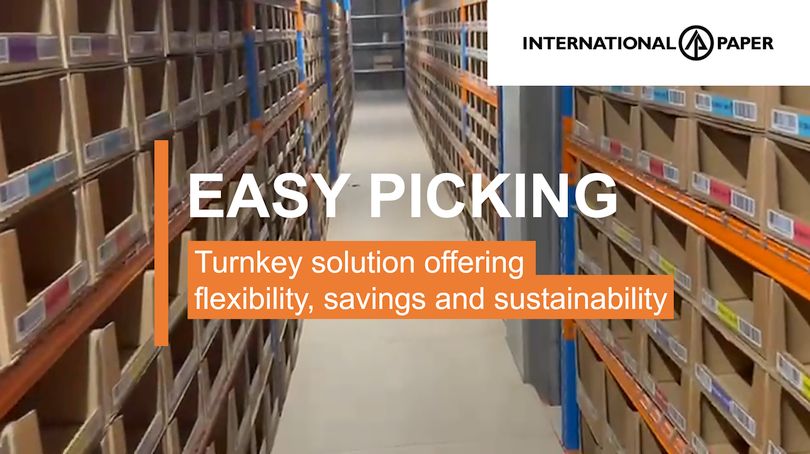 Chalon-sur-Saône, France
Chalon-sur-Saône, France – 22 november 2022 - International Paper is proud to present its Easy Picking turnkey solution. The innovative corrugated cardboard structure for a simple and quick-picking warehouse set-up is designed, produced and assembled by the International Paper team in France for customers in the eCommerce logistics sector.
Users appreciate Easy Picking as a modular, customizable, secure, economical and sustainable solution using a light, resistant and recyclable material. On a daily basis, order pickers benefit from clear legibility and accessibility of their products, enabling efficient, ergonomic fulfillment.
International Paper's Easy Picking offers an effective solution for eCommerce logistics customers to deliver the flexibility and reactivity expected by end users.