International Paper Presents ONE BOX Range at VinEquip
Last revised: June 15, 2023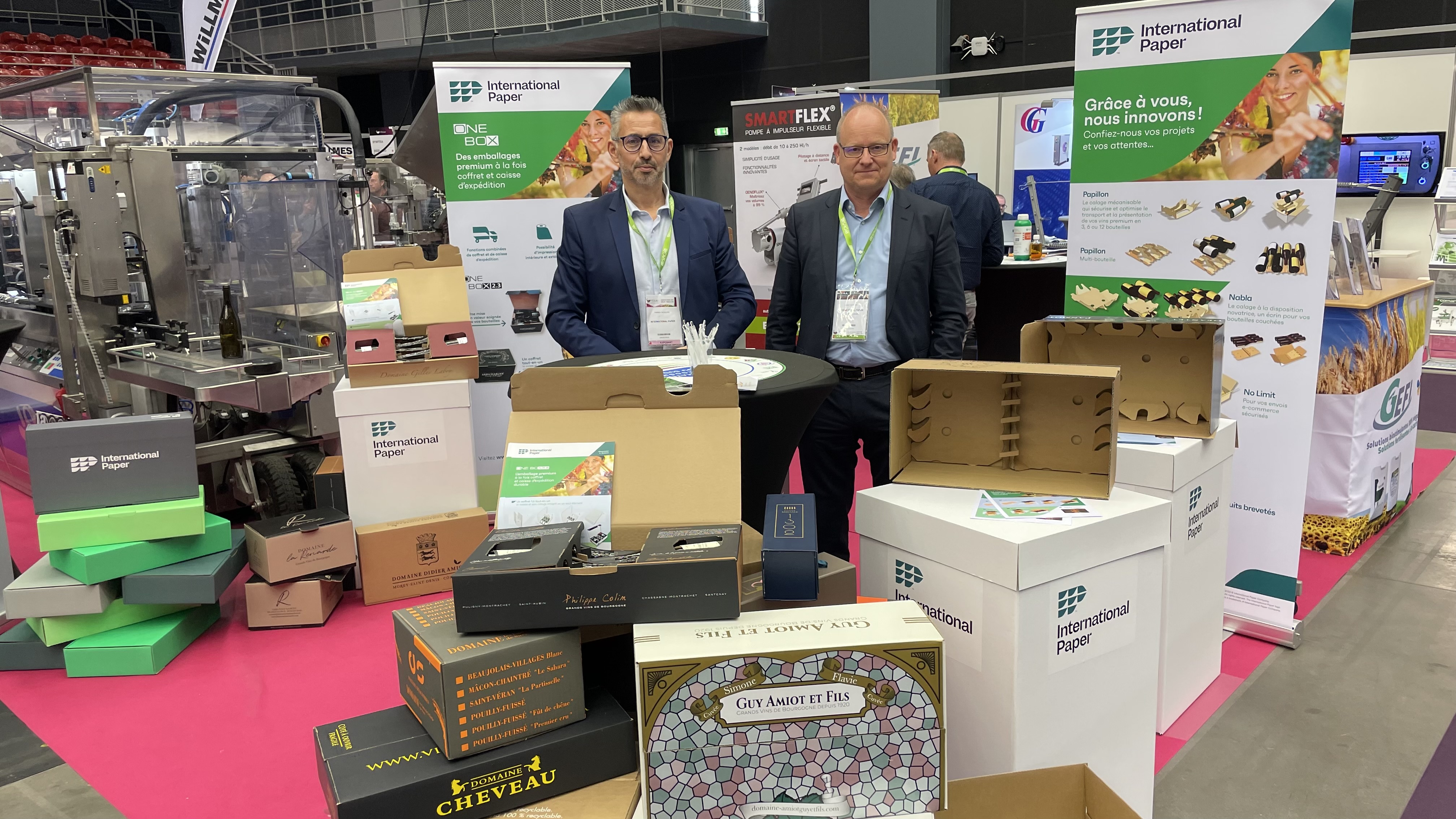 Recently customers had the opportunity to discuss the future of sustainable packaging in the wine industry with International Paper representatives during the VinEquip tradeshow, a leading event for the vineyard and winemaking industry held at Mâcon from March 28-30. 
On stage were a number of our innovative premium packaging solutions, including our famous patented ONE BOX, an all-in-one sustainable corrugated solution for the optimal protection and presentation of wine and champagne bottles. 

Recognized with a prestigious French Packaging Innovation Award (organized by G.I.S.I) in 2021, ONE BOX responds to all the logistical, aesthetic and ecological requirements of product packaging in the wine sector. In addition to ensuring optimal protection thanks to its integrated cushioning system and secure closure, the boxes are also practical thanks to their ergonomic format and their integrated handle option. Finally, the solution is 100% mono-material, fully recyclable and biodegradable. The product is currently available in different sizes, holding either 1 or 2 layers of 3 or 6 bottles. 
Thank you to our partners Coopérative Sud Bourgogne and Viti-Vini Services for hosting us at their stand! We'd also like to extend our thanks to all those who came to visit us during the two days of VinEquip to explore our offering and discuss tailored solutions for their specific needs.