International Paper Joins Local Runs to Raise Breast Cancer Awareness, Donates Corrugated Roses
Last revised: November 6, 2023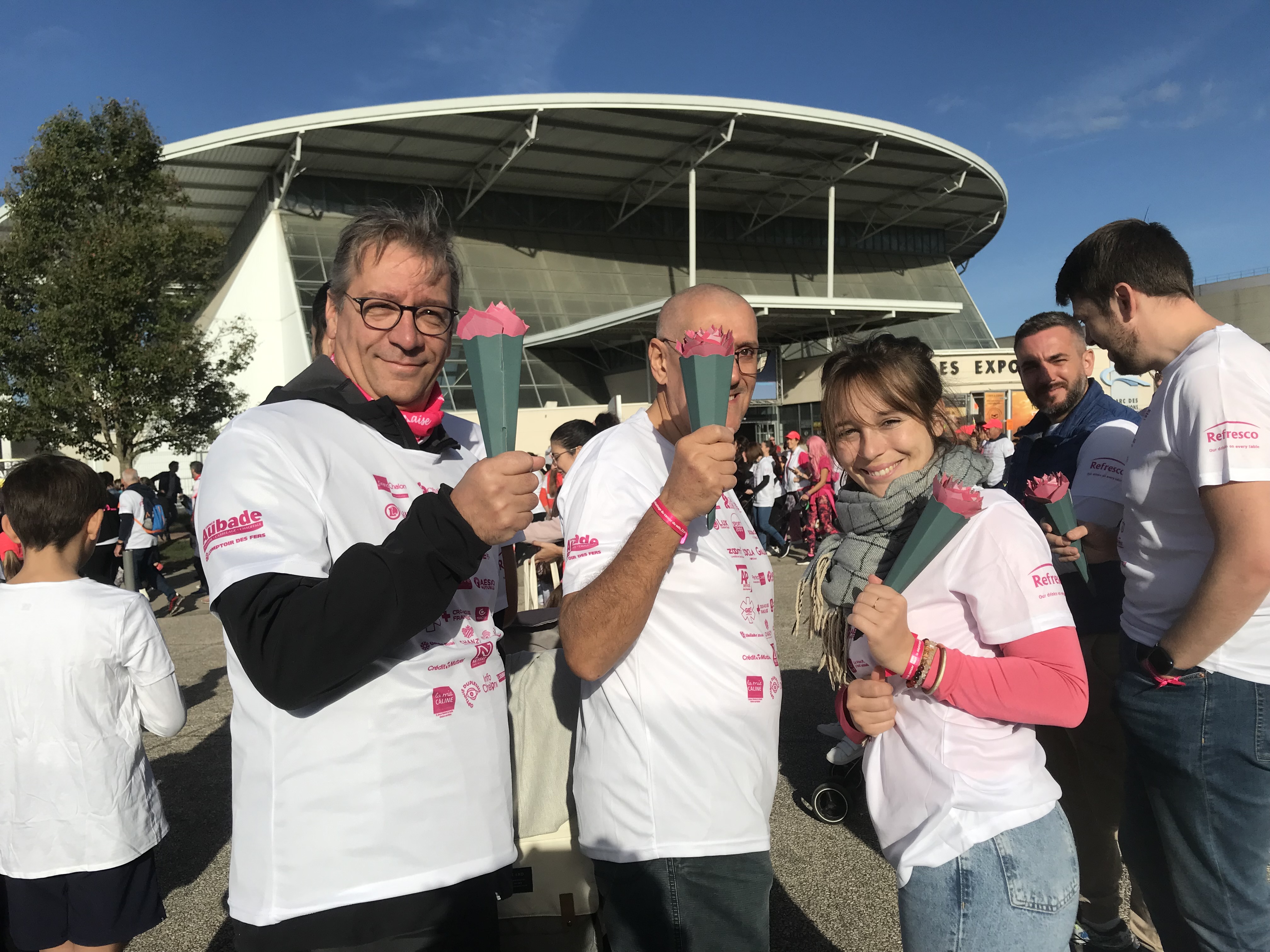 This October, the International Paper teams at our Chalon and Mortagne box plants participated in local community activities aiming at raising awareness of breast cancer early detection and prevention. 
In Chalon, the IP team took part in the well-known "La Chalonnaise", a 5.5 km run in the city while in Mortagne, the local team joined a 5 km walk / run that was organized by Ligue contre le cancer in collaboration with l'Association Mouv'En Perche and l'EPGV. With pink as the theme color of Breast Cancer Awareness Month, also known as Pink October, everyone's sportswear included pink accents.
In addition, International Paper partnered with the Rotary Club Chalon Bourgogne Niépce for a very special project: At our Chalon plant, we produced and donated 500 corrugated roses for the club to sell at a local event on October 25, with all proceeds going to support local associations helping women in their fight against breast cancer.
Giving back to our communities is part of our DNA and we're proud to have joined these great initiatives and contribute to supporting women in their fight against breast cancer.